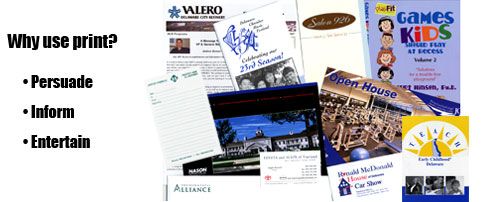 SprintQP helps you reach your customers and grow.
More than a printing company, we offer a variety of professional design, print, copy, and distribution services all from one source.
Partner with SprintQP, a full service print and graphics communication company specializing in developing client products from concept to completion. Have a design and need it produced? - we can do that too. Utilize our services and technologies to bring your vision to life.
When it comes to your graphics communication services, we've got it covered. We can provide virtually any product or service to communicate with your clients, employees, stockholders, or vendors.
We're experts at developing identity pieces. But that's only the beginning. Sprint QP combines expert knowledge, disciplined planning, and a detailed understanding of the processes allowing you to focus on your business. To learn more about the many products and services we offer, please contact one of our representatives.
Products
Services